Conventional road constructions seal the surface to prevent water infiltration and hence loss of load bearing capacity. Precipitation is drained to seepage constructions. In contrary, permeable surface consolidation technologies shall soak as much water as possible. The reduction of surface runoff allows smaller dimensioned and less expensive seepage water systems. The retention of rainfall lowers runoff peaks and hence contributes to flood prevention. Unfortunately the runoff coefficient of the various permeable pavements is not known. It has to be tested and certified for every single permeable consolidation method or a runoff coefficient of only y = 0,6 according to RAS-EW may be assumed for water management planning.
Another positive effect of permeable surface consolidations is caused by the evaporation of the plant cover; humidity is increased, air temperature decreased and consequently the city's microclimate benefits.
The applicability of different surface consolidation methods is defined by their load bearing capacity, drive- and walkability. Permeable surface consolidations are predominantly used for minor roads and squares as e.g. parking areas, walkways, bikeways and service roads.
According to the expected usage intensity and requirements for drive- and walkability gravel path, pavement with gravel or planted joints, interlocking concrete and plastic block pavers, gravel turf, and plastic-stabilized gravel path may be applied. Drainage concrete and asphalt are only rarely used for the above mentioned applications. Basically planted and unplanted consolidation methods are differentiated. According to the usage intensity planted consolidation methods shall be preferred. Similarly recycled construction materials, which are excluded from usage for the construction of major roads because of their commonly low frost resistance, shall be favoured for applications as e.g. gravel turf.
Prof. Gert Bischoff, Fachhochschule Erfurt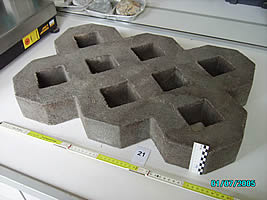 Figure 1: Interlocking concrete block pavers with low amount of joints.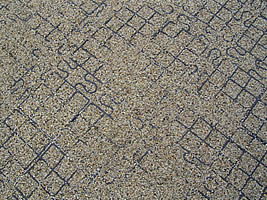 Figure 2: Interlocking plastic block pavers before greening.



Figure 3: According to usage intensity and location the planting of pavement joints is possible.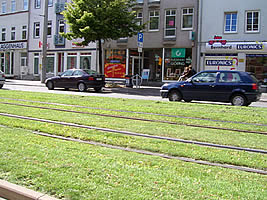 Figure 4: Gravel turf used for the consolidation of a tramway line in Erfurt.